Breast Cancer Risk Assessment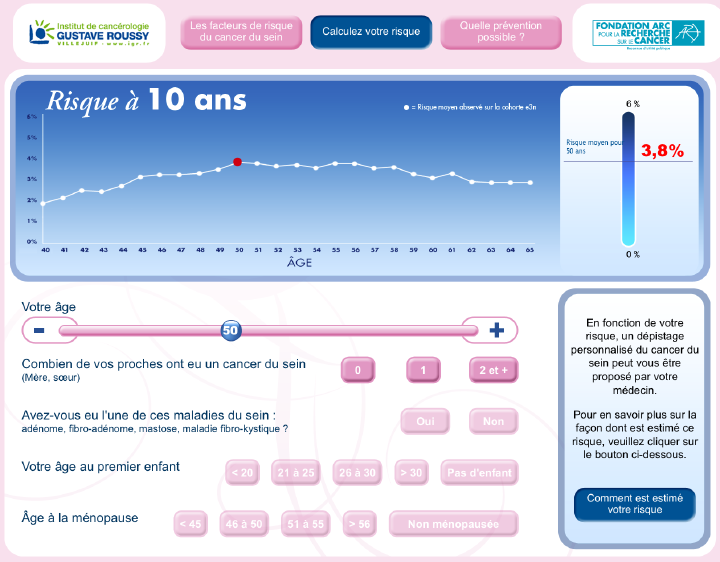 According to the World Health Organization, starting from 2010, cancer will become the leading cause of death worldwide. Prevention of major cancer localizations through a quantified assessment of risk factors is a major concern in order to decrease their impact in our society. In this project our objective was to find and to evaluate modeling methods easily readable by a physician.
This work is based on the thesis work of Gauthier Emilien (PhD defense in 2013).
Publications
(2015).
(2012).
(2011).